Judge Dennis J. Sweeney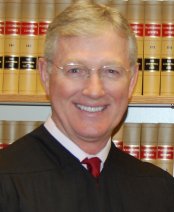 Judge Sweeney has worked as a judge on the Court of Appeals since 1991. He has twice served as Chief Judge of Division III of the court and once as Presiding Chief Judge of the full court. He currently chairs the Advisory Committee for the Center for Court Research. He is an author and frequent lecturer on topics of judicial processes.

He is the author of "An Analysis of Harmless Error in Washington: A Principled Process," 31 Gonz. L. Rev. 277 (1995-96) and "The Common Law Process: a New Look at An Ancient Value Delivery System," 79 Wash L. Rev. 251 (2004) . He is also the author of a bench book "A Judge's Role in Making A Record: An Exercise in Judicial Discretion," which is published by the Superior Court Judges Association for the State of Washington, Board of Trial Court Education. He has served on the Task Force to review the Code of Judicial Conduct in Washington.

Judge Sweeney has been married to Judy Winchel Sweeney since 1968. They live in Richland. They have one daughter, Shawna Marie Sweeney, a lawyer in Seattle.