Welcome to the Washington State Court System Web site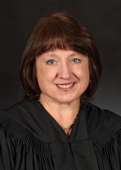 Whether you are involved in a case, responding to a juror summons or just interested in learning more about your local court system, we hope this site will help answer any questions you may have regarding Washington's third branch of government.
The mission of Washington courts is to protect the liberties guaranteed by the constitution and laws of the state of Washington and the United States; impartially uphold and interpret the law; and provide open, just and timely resolution of all matters.
We also strive to provide open access to our proceedings. At the Supreme Court level, we travel several times per year to local jurisdictions and all of our cases are televised year-round and available online via TVW, Washington State's Public Affairs Network. It's one of the many ways we connect directly with the public, and we hope it provides an easy way for you to learn more about the judicial system. For more information about the Washington Supreme Court, please visit our web site.
On behalf of the more than 400 judges that serve the public in our county courthouses, cities and towns, we welcome you to see your courts up close and in action.
Sincerely,
Barbara A. Madsen
Chief Justice