Judge Ann Schindler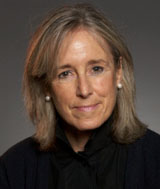 Judge Ann Schindler was appointed to the Washington State Court of Appeals, Division One, in January 2002, after eleven years as a King County Superior Court trial judge.

Originally from the San Francisco Bay area, Judge Schindler has lived in Washington since 1973. She received her B.A. from the University of San Francisco and her law degree from the University of Washington School of Law. As a lawyer with Culp, Dwyer, Guterson and Grader from 1978-1982, she had substantial experience in complex civil litigation. Judge Schindler joined the King County Prosecutor's Office in 1982. From 1982-1986, her practice was devoted exclusively to personnel, discrimination and labor law. From 1986-1991, she was the lead attorney in the land use and environmental law area, representing the King County Council and other King County agencies.

Judge Schindler was appointed to King County Superior Court in April 1991. While on the Superior Court, she served in many leadership capacities. She was a member of the court's executive committee and budget committees for 11 years, the first Chief Judge at the Regional Justice Center in Kent and the Chief Asbestos Judge. She was elected Assistant Presiding Judge in 2000 and Presiding Judge elect in 2002. Judge Schindler also served on the King County Domestic Violence Steering Committee and has been a member of the Gender and Justice Commission since 1997. In 1998 she was honored as the Outstanding Judge of the Year by the King County Bar Association and received the Vanguard Award from Washington Women Lawyers in 1999.

Judge Schindler lives in Seattle with her husband, and her sons Max and Peter, ages 20 and 17.