Judge James R. Verellen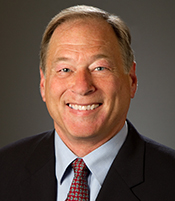 Judge James Verellen was appointed to the Court of Appeals effective November 1, 2012 by Govenor Christine Gregoire.

Judge Verellen received his Bachelor of Arts in political science from Washington State University in 1973 and his Juris Doctorate from Willamette University in 1976. He was a law clerk for the Honorable Vernon Pearson at Division II of the Washington State Court of Appeals. For fourteen years he had a broad civil practice with the law firm currently known as Vandeberg, Johnson and Gandara. Then he served as a Commissioner at Division I of the Washington State Court of Appeals from 1992 - 2011.

Judge Verellen was a mediator, arbitrator and litigation consultant at Judicial Dispute Resolution, LLC at the time of his appointment.

Judge Verellen has served on a variety of court committees. For several years he has spoken at Seattle area high schools about the selection of judges. He has been a guest speaker at the University of Washington School of Law and Seattle University Law School. He was the first honorary member of the Washington Appellate Lawyers Association.

Judge Verellen has served on the boards of youth ballet and baseball organizations. He has coached youth soccer and basketball. Judge Verellen and his wife, Claudia, live in West Seattle. Their three adult children and their families also live in Seattle.