Judge Teresa C. Kulik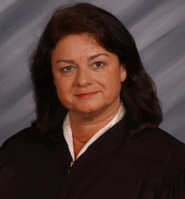 Teresa Kulik was born and raised in Yakima, Washington. She graduated from the University of Washington in 1974, and Gonzaga University School of Law in 1977.

After law school, Judge Kulik worked for Evergreen Legal Services in Clarkston, Washington. In 1981, Attorney General Ken Eikenberry appointed her to establish the Yakima office of the Attorney General. She served as legal counsel to a variety of state agencies and community colleges, including the Department of Social and Health Services, the Department of Labor and Industries, and the Department of Corrections. She litigated cases in nine eastern Washington counties. In 1988, Judge Kulik became the chief of seven regional offices for the Attorney General. In addition to her legal work, she managed the legal and support staff of those offices. She was awarded the Outstanding Leader Award in 1997, and the Steward of Justice award in 2000.

In 1996, Judge Kulik moved to the Wenatchee Attorney General's Office where she continued to handle a wide range of legal issues for a variety of clients. She served as legal counsel to Central Washington University for 21 years.

Judge Kulik was active in professional organizations, including the National Association of College and University Attorneys and the Washington State Bar Association. She served as president of the Yakima County Bar Association in 1994-95, and on the Board of Directors of Columbia Legal Services. She also served on the board of Yakima Little League, and on the Davis High School and West Valley Parent Teacher Associations.

Judge Kulik resides in Wenatchee. She has one adult son, John, a graduate of UW Business School, who lives in Seattle. She was married to the late Peter G. Young of Wenatchee, former Chelan Superior Court Commissioner.