Acting Chief Judge Laurel Siddoway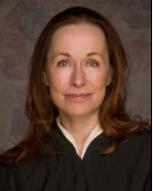 Judge Laurel Siddoway became a Judge of Division III of the Court of Appeals on May 7, 2010.

Before joining the court, Judge Siddoway was a trial lawyer for many years, representing both plaintiffs and defendants in many types of business litigation including complex litigation, defamation and other First Amendment-related matters, and civil rights litigation. She had served as a managing partner of Randall | Danskin, the Spokane law firm with which she was associated for 25 years, and as a board member and officer of her neighborhood association and other local and state-wide civic and legal groups.

Judge Siddoway was born in Salt Lake City, graduated from the University of Utah magna cum laude in 1975 and attended graduate school at the university, teaching introductory philosophy and logic as a teaching fellow in the Department of Philosophy before transferring to the College of Law, where she received her Juris Doctorate in 1979.

After graduating from law school and passing the bar exam, Judge Siddoway and her husband Douglas moved to New York City, where she worked as a senior attorney in the litigation department of Dean Witter Reynolds, Inc. (now Morgan Stanley Dean Witter). While in New York, Judge Siddoway earned her LL.M. in Taxation from New York University. Following the birth of her first son, the family moved back West, to Spokane.

The Judge and her husband have been married for 32 years and have three sons.